Have you always told yourself that someday you'll see the world? That you'll finally take that luxury cruise, or art and culinary tour of Europe, or African photo safari you've dreamed about? Or maybe your travel dream involves an RV, national parks, and finally getting to see your own country's wonders. Maybe it includes all of the above.
Someday.
After your kids are grown. When you retire. When you have a little money saved. When you have more time.
Well, maybe today is your "someday." Do you want to put your travel dreams off any longer? Do you really need to?
Maybe you've traveled all your life, but as the years pass your needs — and your tastes — have changed. You may want less adventure or "roughing it," and more culture and comfort. You still want to spend your free time exploring your dream destinations, but you want to go about it differently.
Whatever the case, senior travel is not all that different from traveling earlier in life. Sure, there may be a few new challenges, but there are also a lot more perks to traveling as you approach your 'golden years.'
And as you'll see below, travel is not only fun, it's good for you — physically, mentally, emotionally, and socially.
So take out your travel bucket list, dust off your passport, and reawaken your sense of adventure.
The tips below will help you navigate your options; find the resources you need; overcome your concerns; and get excited to travel.
Senior Travel Tips: What You Should Know Before You Go
Your trip really starts long before you get on that plane, ship, or train. Much of what you learn and do before you leave home can make a difference in the quality of your travel experience.This is even more true if you have health problems or other special needs.
If you do your homework, and benefit from the wealth of expert advice out there, you can save time and money and avoid unnecessary discomforts, dangers, or hardships. You can also plan to get the most out of your destination, so you won't have regrets during or after your travels.
Below are a few tips to get you started preparing well for the best experience possible.
Plan ahead.
Know what you want to get out of traveling. How will you balance adventure versus comfort? Going in with a plan will help you put together a trip that's right for you.
If you know you'll need to rest periodically, a tour that keeps you busy every hour may not be your best option. If daily exercise is important to you, make sure there's time and opportunity to fit that in. You can include it in your schedule by planning activities like hiking or dancing.
Do you want to travel with grandchildren or other family members, or would you prefer a trip that's just for seniors like you?
Would you like to go with one or two companions, in a group, or by yourself?
Assess any physical limitations or other special needs you have and make sure you take what you need or have access to it at your destination.
For example, if you take medications, bring them with you, in the original bottles with labels, with a written prescription if possible, and the generic name of the prescription.
Prepare for the unexpected, such as being away longer than you'd planned.
If you have a wheelchair or other accessibility needs, make sure ahead of time that your transport and accommodations allow for these. You may even be able to lease a motorized scooter or wheelchair, etc. so you don't have to lug yours with you.
Also ask your airline about its policies if you use oxygen, and check with your cruise or tour about accommodating special dietary needs.
Senior Living suggests visiting The Society for Accessible Travel & Hospitality  for specific tips and information.
Get Travel Insurance
It's a good idea for any traveler to buy travel insurance ahead of time, as it covers lost luggage and other inconveniences, but it's especially important for seniors. For instance, insurance covers trip cancellation in the event of a medical emergency, or medical care in countries that aren't covered by your regular health policy.
Pack Strategically
Travel light to keep things simple, decrease costs, and avoid tiring yourself by lugging around extra weight.
But take what you might need or wish you'd brought.
That includes essential items: medications, vitamins, an extra pair of eyeglasses, comfortable shoes and clothing, and whatever else adds to your comfort, pleasure, or well-being, and may come in handy in an unexpected situation.
These necessities should go in your carry-on, not your checked luggage, in case your checked luggage gets lost or delayed.
Margaret Manning from She Cruises suggests taking a "just in case bag." Hers contains things like an ankle brace, duct tape, lightweight but colorful items to make her cruise cabin more homey, and of course her favorite shade of lipstick.
If you're a light sleeper, yours might include earplugs, an eye mask, and lavender essential oil. And everyone would do well to include a small first aid kit. You know yourself and your needs, so think about what you wouldn't want to be without, especially if you may not be able to buy it where you're going.
Benefits of Senior Travel: Fun, Fit, and Focused on the Future
Travel can give you a sense of purpose, a deeper connection to the world at large, and something to look forward to. And of course, it should be fun and personally rewarding. It can even add new life to your relationships.
But — especially for seniors — travel can also benefit your physical and mental health.
While traveling, you're likely to be more physically active, which provides many health and fitness rewards. Plus, travel can help you relax, feel more optimistic, and enjoy life more – all while expanding your worldview.
Experiencing new sights, tastes, and cultures; meeting new people; and getting out of your comfort zone can improve your mental health, brain health, and outlook on life.
Even planning and anticipating your trip can yield some of these benefits and pleasures, and the good effects you experience may linger when you return home. So travel can increase your quality of life before, during, and after your trip.
Some Things Do Get Better With Age: Advantages Seniors Have Over Other Travelers
Many people dream of traveling when they get older. If that's ever been your dream, maybe now is the time to fulfill it. If you haven't thought much about travel, but need some purpose, adventure, or just plain fun in your life, your senior years can be an ideal time to dive into travel.
While increased years may pose some challenges in terms of health and mobility, there are also plenty of benefits to traveling in your senior years. There are even some unique advantages to traveling as a senior. Let's look at a few.
Time
If you're past "middle age," you're probably all too aware that the years ahead are dwindling.  But on the bright side, you may have more free time in your days and weeks than you did when you were younger.
You're likely retired, semi-retired, or able to take longer periods off at a time. And your kids are probably out of the nest, leaving you fewer responsibilities and expenses at home.
Though going on vacation for one or two weeks at a time is great, there's only so much you can see and do. And you may even return more tired than when you left. But if you have more free time, you might be able to embark on some more extended trips (especially after you take a trial trip or two, if travel feels new to you).
Not only can you savor more sights and destinations, but you can move at a more relaxed pace. You'll be able to stay longer in each place, immerse yourself more deeply in its culture, and get a better taste of how the locals live.
Not being tethered to a clock or calendar and not feeling so rushed allows for a deeper, richer travel experience.
Flexibility
You also probably have more flexibility in considering what time of year to travel and when to leave and return. If you can go in the less popular off-season, or "shoulder season," you'll face fewer crowds and likely lower fees for everything from airfare to hotels.
The exact times of year will depend on the destination, but generally the best times to travel are when school is in session, there's no major holiday, and your location won't be overrun by tourists.
Even flying or booking your travel on certain days of the week, such as Tuesday, can yield better deals. See some of the travel blogs and websites listed later for details.
Discounts
Many businesses — from restaurants to hotels to transportation services — offer discounts for people over a certain age. If a discount isn't publicized, just ask. Also, memberships in organizations, including AARP, offer discounts.
Make the most of your years, and your money, by taking advantage of senior discounts, more time, and other benefits whenever you can. You've earned them.
Senior Travel Blogs: What Do Seasoned Senior Travelers Know That You Don't?
Whether you want to vicariously enjoy other travelers' adventures as an armchair traveler; get a preview of your next destination; or learn practical tips from the pros, travel blogs can be valuable resources.
Many travel blogs specialize in senior travel. Most of these target baby boomers in particular, but even if your baby was a boomer, you can still find relevant information.
Most are written by other senior travelers. You can benefit from their experience as they share useful tips on everything from destination ideas, to planning your trip, to getting the most out of it, to avoiding common pitfalls.
Many also hold to the idea that you're never too old to travel, and their excitement for travel might rub off on you. You just may need to do a little extra planning so you can have a smooth, healthy travel experience whatever your level of health, energy, and desire for adventure.
With so many good blogs and websites out there for senior travel, there's sure to be one that will cover your questions, concerns, and needs; provide practical resources; and showcase some of the highlights of your dream destinations. Some even tackle details like how to pack and ways to stay safe.
Here's a brief overview of a few popular senior travel blogs and websites.
My Itchy Travel Feet , by husband and wife team Donna and Alan Hull, plus a small team of additional travel writers. 
The Travelling Boomer — Site owner Paul Marshman says: "So far I've been to 52 countries: before I die, I'd like to see them all."
He vouches for the health benefits of senior travel this way: "When I'm travelling … I hardly ever experience any kind of serious physical issue. This winter, however, just living in my comfortable Toronto home seems to have caused me more physical stress than any travel I've done … I guess you could call it cabin fever — a combination of mental staleness and lack of physical activity. And it seems to be a condition that targets baby boomers particularly."
What does he propose as a cure for this malaise? Travel, of course. And studies seem to back him up.
His site contains a wealth of travel tips and resources. For example, there's the article: "12 Smart Travel Hacks that Every Traveller Can Use." Number 5 gives great advice about what to do with leftover local currency when you head home. Either add it into a reloadable Starbucks card you can use later, or put it in a donation bin at the airport.
Boomer Café, created by journalists David Henderson and Greg Dobbs, is not so much a travel blog as a digital magazine for baby boomers with articles on various lifestyle subjects. But they do have a travel and leisure section with personal experience and destination pieces.
Blonde Brunette Travel is run by Kay Dougherty and Anne Reilly, two traveling sisters with differing backgrounds and perspectives.
Boomeresque, by Suzanne Fluhr, has an extensive "Boomer Travel" section that includes, Destinations; Getting There; Cruises; Travel Tips; and Travel Products.
Women on the Road — As an over-sixty female who's traveled solo since she was 15, Leyla Giray helps women learn how to travel 'smart, safe, and solo.'
Savvy Senior Travelers is a list of travel tips and resources for seniors on Rick Steves' travel site. A European travel expert known for his fun and accessible travel books and videos, Steves said he's not 'quite' a senior yet himself.
Retired Brains has a Boomer and Senior Travel Resources section that includes:
Help Booking Travel
Travel and Vacation Destinations
Travel Assistance
Travel Discounts
and
AARP Travel Section is one more place to find great senior travel articles, as well as discounts and benefits for members.
If the few blogs and sites listed above were just enough to whet your appetite, then you can check out this Ultimate List of the 45 Best Boomer Travel
Then when you're ready to move on from planning to doing, you just may want to try going on a trip by yourself.
Single Senior Travel: Going Solo Doesn't Have to Be Lonely — Or Expensive
Maybe you've lost your spouse, or he or she is still working, or doesn't love to travel as much as you do. Maybe you just like being free to go where you want when you want.
Whatever your reasons for traveling alone, there are obvious benefits — the freedom to go where you choose on your own schedule; the chance to meet new friends and interact more with locals; and opportunities to test your skills and expand your limits.
There are challenges too, but with some advance planning you can overcome them.
Some possible downsides, and what you can do:
The single supplement.
Some hotels, cruises, groups, etc. impose a "single supplement" charge on people traveling without another person with whom to share a hotel room or ship's cabin.
But there are plenty of groups and destinations that waive this supplement. Be prepared to negotiate, and to research your options beforehand. See Women on the Road's "17 Ways to Avoid Paying a Single Supplement When You Travel."
You could also connect with a vetted travel partner or roommate to save on costs and have a companion when you want one. See below.
Loneliness.
Though you might like the freedom of going it alone, or just don't happen to have a travel companion, it may be lonely at times, especially when you're exploring an unfamiliar city.
You can overcome this in a few ways.
1. Join  up with a group, tour, or senior travel club. Many of these are designed especially for seniors, and some are also organized around a special interest, such as art or cuisine.  If you'd rather not be tied down by a group for the duration, you can go on your own but set up some day tours so you get the benefits of a group or tour when you want them without giving up your independence
2. Get a roommate. This will eliminate the single supplement too. Make sure it's someone you can trust; that you have compatible schedules and travel styles; and be clear ahead of time about boundaries and how much time alone you will want.
See some of the travel blogs and sites or a senior travel agent for help finding the right roommate.
Or visit travel buddies for help finding a suitable companion by age, gender, interests, and destination.
If you're traveling alone and have serious visual, memory, or other health issues, Elder Care
Consultants' Safe Passage Travel Companions service can provide travel planning assistance and recommend senior travel companions who can care for your needs.
3. Find special ways to interact with your environment and the people who live there.
One great option is voluntourism, where you do some kind of work in the community you're visiting. Another is to rent a home or stay with a local. See the section on Alternative Accommodations for more details.
You might want to sign up on With Locals which arranges private, personalized tours and activities with locals.
So if you'd like a private tour of a local's favorite spots in their city; a restaurant recommendation – and dining companion; or even a home-cooked meal, this could be a way to get a more intimate view of your destination along with some companionship when you want it.
4. If you'd like a travel companion, or a few, you might consider going with a senior travel group or club (see below). Or maybe you have one right in your family tree. Traveling with your grown child or elderly parent can be a great way to bond in new ways.
And grandparents traveling with their grandchildren is becoming so popular that the option is built into many travel packages.
Safety Concerns
When traveling alone, especially if you're a woman, you need to take safety precautions.
For instance, it's always a good idea to make sure that someone back home has a copy of your itinerary, so they'll know where you'll be at a given time, and when they should expect a check-in from you.
A great resource is the site Journey Woman "The Premier Travel Resource For Women." This site has safety articles and advice on how to dress and behave in different cultures, as well as plenty of articles about the joys and how-to's of travel for women, including solo travel.
Also see Women on the Road, as listed above in the blog section.
Of course, whether you're a man or woman, safety while traveling — especially alone — is an important consideration. Here's a good general resource to help you plan ahead for a safe solo trip: Solo Travel Safety: 50+ Tips for Those Who Travel Alone.
Alternative Accommodations — Beyond Hotels and Bed and Breakfasts
Whether you want a more budget-friendly option, a more interesting experience, or to meet locals and see how they live, there are many alternatives that tend to cost less and add a personal touch to your travel experience.
Couchsurfing or Airbnb — If you're willing to sleep in someone's spare room or guest cottage, but also want to make sure it's a good fit with someone you can trust, try these sites.
 https://www.youtube.com/watch?v=CYHz-t7eqog
The Freebird Club — This is similar to Airbnb, but it's just for travelers and home owners over 50, and may include more personal involvement from your host.
If you want a more friendly, hosted, senior travel experience, The Freebird Club may be a good option.
By joining the club and paying a small membership fee you can make sure your host or guest is trustworthy and a good match for you.
This could be a great way to meet peers; stay in a real neighborhood; and have your host give you a tour, take you out for dinner, or golf, or provide whatever level and type of social support you want.
Conversely, if travel is not in your immediate future, but you'd like to do a bit of "cultural exchange" from home, you could host someone in your guesthouse or spare room. You can meet travelers from around the world, live vicariously through their travel stories, and share what your home town has to offer.
The best part is that you can save some money for your next travel adventure.
 Hostels — They're not just for youths. If you can deal with sharing a room with strangers (or members of your group); a shared bath; and a little less quiet, you can save a lot of money; meet new people; and have a more authentic local experience.
Some hostels even offer private rooms, still at much lower rates than you'd find at a hotel. Many also provide free breakfast and kitchen access so you can save on meal costs.
Research hostels at your destination ahead of time, so you'll know what to expect and where you'll be staying when you arrive. You might try a site like hostel world or hostel bookers.
Pet Sitting Or House Sitting —
Combine your love of pets and travel with
Trusted Housesitters — You pay an annual membership fee, then care for a home owner's pets in exchange for staying in their home. You can also choose a dual membership, so you can find a sitter for your own pets while you're away.
This lets you enjoy an animal companion, live like a local, and skip hotel bills.
https://youtu.be/jSB_luR8l34?t=1
Road Scholar (formerly called Elder Hostel) is an affordable, all-inclusive option for seniors who want to incorporate education into their travels and go deeper into learning about the culture, history, people, and other aspects of the place they visit.
According to their website, "On average, you save 20% per night compared with comparable trips offered by commercial tour companies. That's because every Road Scholar learning adventure includes most meals and all lodging, tips and taxes, behind-the-scenes experiences, expert lectures, group expeditions, and listening devices—24/7 emergency assistance, too."
They even offer scholarships to cover part of the costs at some destinations for those who qualify.
Road Scholar can be a good option for people traveling alone or who want to visit adventurous locations they might not feel comfortable navigating on their own.
Some programs even allow you to bring a grandchild along.
Voluntourism — Choosing a trip with a volunteer activity built in can cost less; help you interact more with the destination and local people; and give you the satisfaction of giving back, all while enjoying a unique adventure.
Some options could be teaching English, working with children, helping with disaster relief, or participating in a wildlife conservation project.
Here's a video about one person's experience with voluntourism: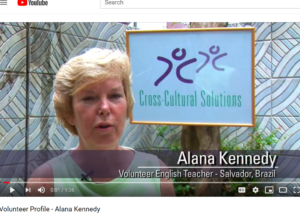 https://www.youtube.com/watch?v=QJUIldzysLw#action=share
For more information about volunteer vacation options, go to Projects Abroad (see their grown up specials for volunteers over 50) or International Volunteer Programs Association..
 One important caveat to keep in mind: do some research to make sure your efforts are really helping, rather than inadvertently harming the local population in some way.
Senior Travel Groups, Clubs, and Cruises — Safety, Society, Special Access, Sometimes at Sea
There are many different kinds of senior travel groups and tours available that may save you money and planning time while allowing you to discover parts of your destination that you wouldn't have access to on your own. You can benefit from the experience of a tour guide and enjoy the company of fellow travelers.
Available tours can be large or small, public or private, based around special interests, or even designed just for seniors. Along with tours that cover the whole trip, you can also combine going it alone with the benefits of a group by signing up for the occasional short tour.
There are also senior travel clubs that can provide information, help you save money, and connect you with like-minded senior travelers.
Cruises can be the ultimate all-inclusive trip, with transportation, accommodation, food, entertainment, and day excursions, all in one. Some of these offer senior-focused trips as well and can be a good fit for both couples and single senior travelers.
To start surveying your options, try AARP's Travel Center's Top Senior Travel Tours
and Guide for Seniors' 5 Best Cruises for Seniors.
The Wide World of Senior Travel Awaits You
As you've seen, your options for travel in your senior years are almost endless. At first glance, the choices may seem overwhelming, but there are many trusted guides out there who've already been on the path you want to embark on.
The internet provides countless resources to help you plan and prepare for your travels and get the most out of them. Much of that advice applies to everyone, but senior travel is a little different in three basic ways.
1. You likely have more time, freedom, and maybe even money, than younger travelers.
2. You may face some challenges in terms of energy, mobility, or health issues. There's plenty of support out there if you do your research and avail yourself of it.
3. There are many ways for seniors to travel less expensively, thanks to senior discounts and other alternatives.
You've also learned that in addition to being fun and life-affirming, travel can be good for your well-being — physically, mentally, and emotionally.
So make good use of the gift of time, and all the other unique advantages available to you now. Take advantage of the advice, experience, and support of blogs and websites by senior travelers like you. And don't waste another precious minute waiting for someday.
Whether you join a senior travel club or tour, use a senior travel agent, follow advice from other senior travelers, or do it yourself, the important thing is to get out there and experience the joys and benefits of senior travel.
Your time has come. Pack your bags (lightly) and go enjoy this beautiful world!